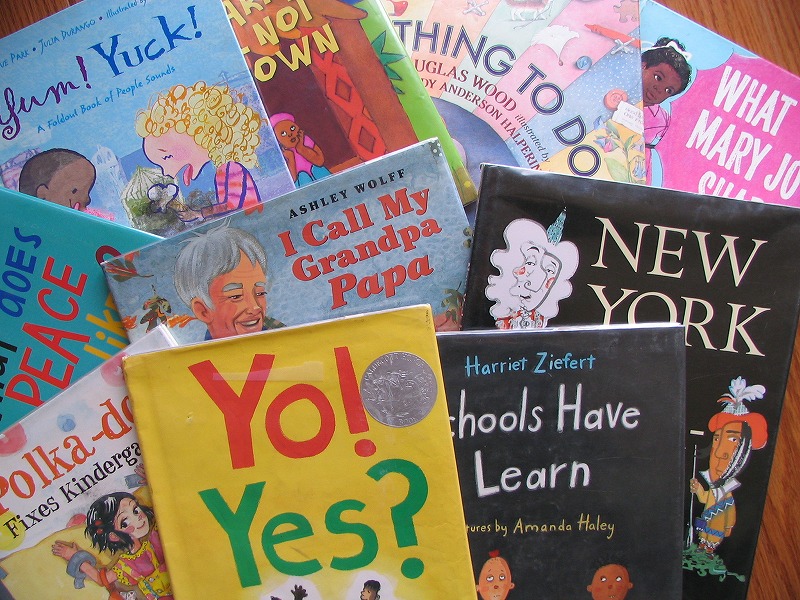 Introducing beautiful visual images and stories of cross cultural experiences for everyone to enjoy.
子どもから大人まで、異文化理解の体験と喜びを分ち合える、英語の児童絵本 
< Children's Picture Book Categories >>>>>Visual Library
Note: During the Pandemic in 2020~2022, a lot of children's picture books are presented by Read Aloud on YouTube. If you want to see the contents of the book you chosen here, some books will be possible to see it's page to page on line. 
~Main Categories~  
B-1. Comparison   To compare different culture.
B-2. Tradition To continue the original culture.
B-3. Generation To connect different generations.
Diversity
B- D4. Others  (self-cultivation, community, global issue, humanitarian aid, environment, peace, etc.)
~ Additional /Second Categories ~   
B- E3. Independence Day (July in USA)                                                                                           B- E4. STEM  (Science, Technology, Engineering and Mathematics)                                             
Donated books by Kosheno/Sheburra Moore are labeled with their pictures and made available to borrow at Atsugi/Ebina public libraries in Japan.                                                                      ここで紹介している絵本の中から、神奈川県厚木中央図書館と海老名中央図書館へ寄贈した英文絵本には、寄贈主であるKosheno Moore・Sheburra Mooreのラベルが貼られています。